Tag Archives:
Stingray
Tourist Shop in Victoria, BC, Canada, February 2013: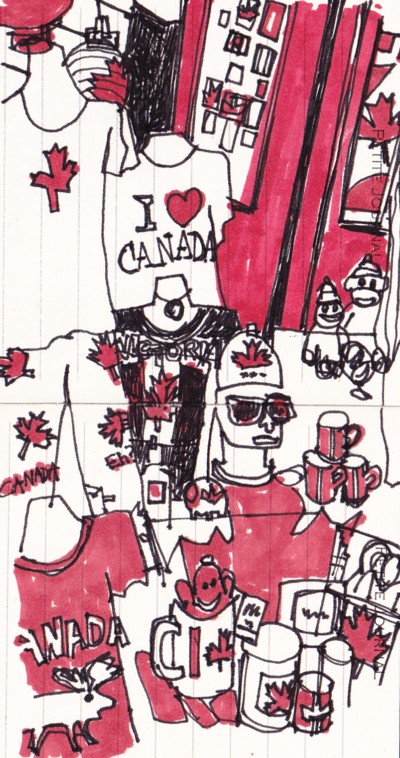 Reg at Ole Brass Rail for Breakfast 4/7/13:
Esplanade with Todd April 12 2013: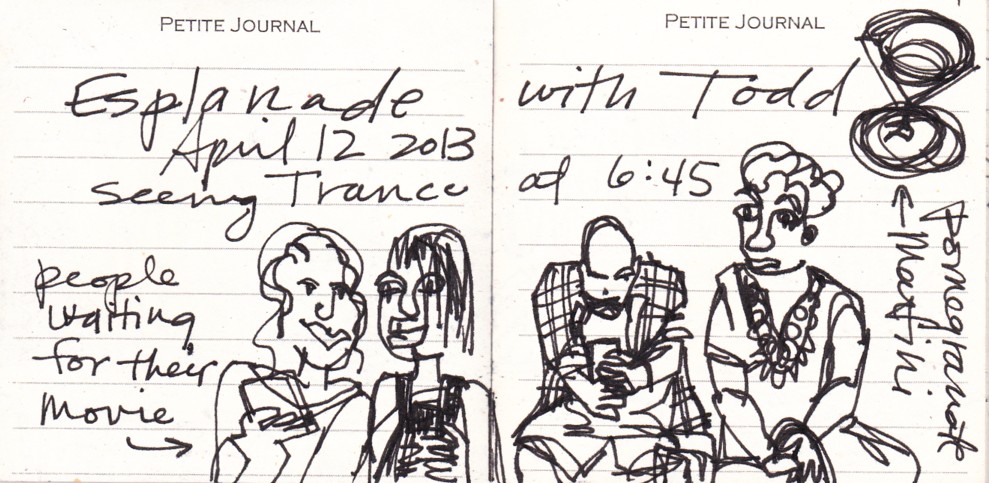 AMC Dine-In Theatres Menu: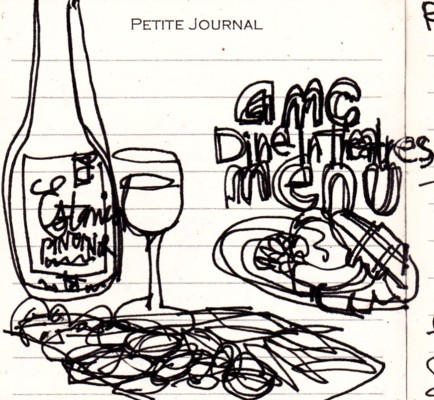 Switch Restaurant, Breakfast, May 5 2013
Switch Decaf and Fruit Bowl:
Woman at the Vig:
Stingray Friday May 24, 2013. Everything came at once from different directions. Todd said: "We are being attacked with Food."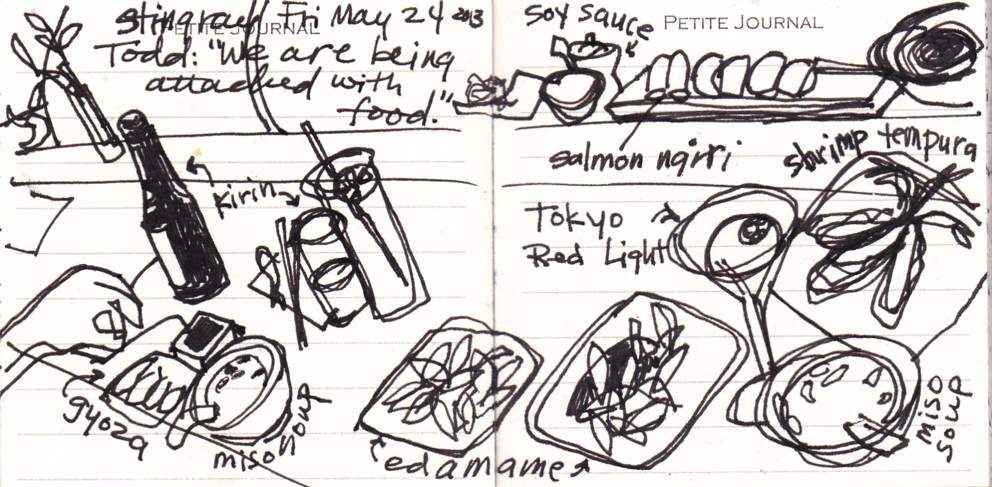 Vig Servers: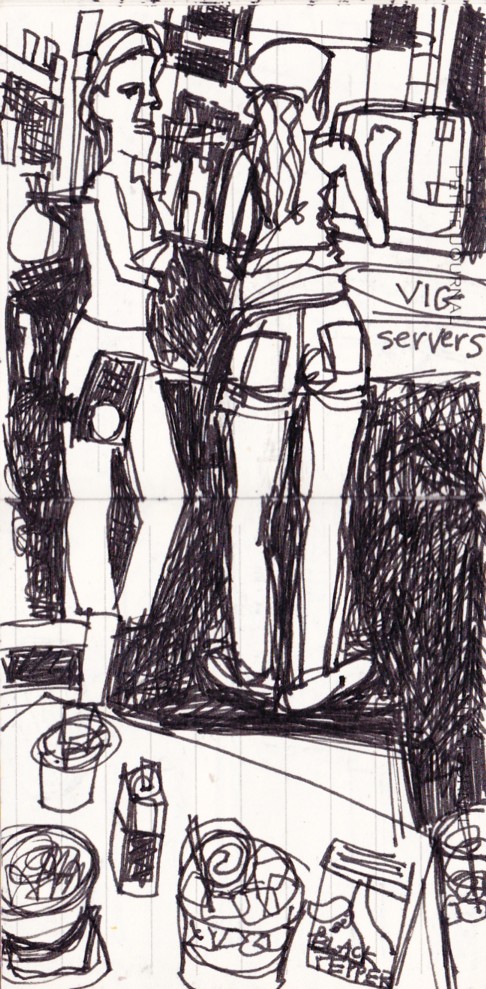 Malee's for Todd's Birthday:
Malee's:
Ivan, our favorite sushi chef at Stingray, July 12, 2013. He works too hard. We say when we're leaving, Take a break! Take a day off! And he says he will but I don't think he ever does.
The Main Ingredient Ale House and Cafe with Dad, 7/18/13. It's in an old house at 7th Street and Osborn. Great sandwiches and beer, beautiful patio.
Todd at Rainbow Donuts 7/13/13
Harrah's Casino with my sister Barb for her birthday:
On my way to Chicago for Mary's wedding:
Looking at the magazine on the plane. "Millionize your lashes." WHAT???
In-flight magazine perfume ad: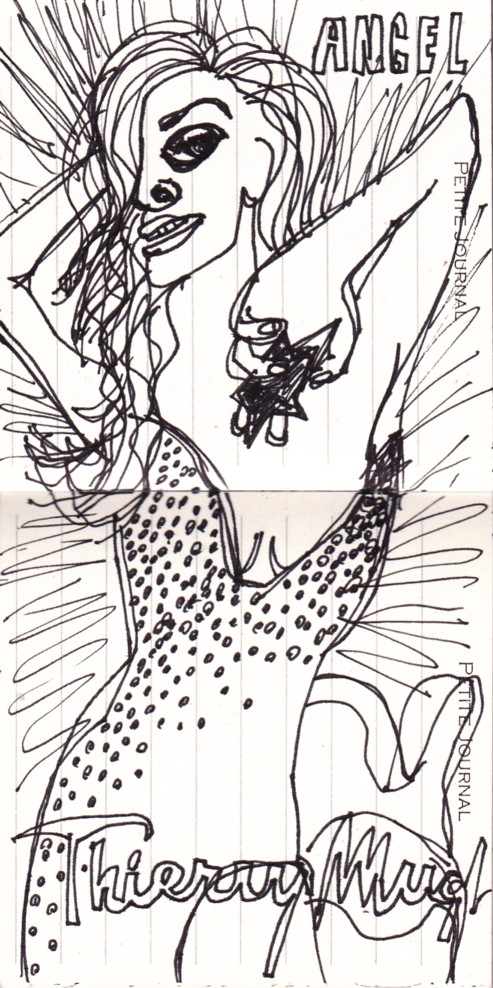 La Condesa Gourmet Taco Shop Salsa Bar. 16th Street and McDowell. Favorite neighborhood restaurant.
Guy at La Condesa Gourmet Taco Shop, 16th Street near McDowell:
Posted in
the main engine
Also tagged drawing, Esplanade, Harrah's, journal, La Condesa Gourmet Taco Shop, Malee's, Ole Brass Rail, Phoenix, portrait, Rainbow Donuts, Sushi, Switch Restaurant, The Main Ingredient Ale House and Cafe, The Vig Restaurant, Victoria
Comments Off

on Victoria to La Condesa: 20 Journal Pages