Tag Archives:
cityscape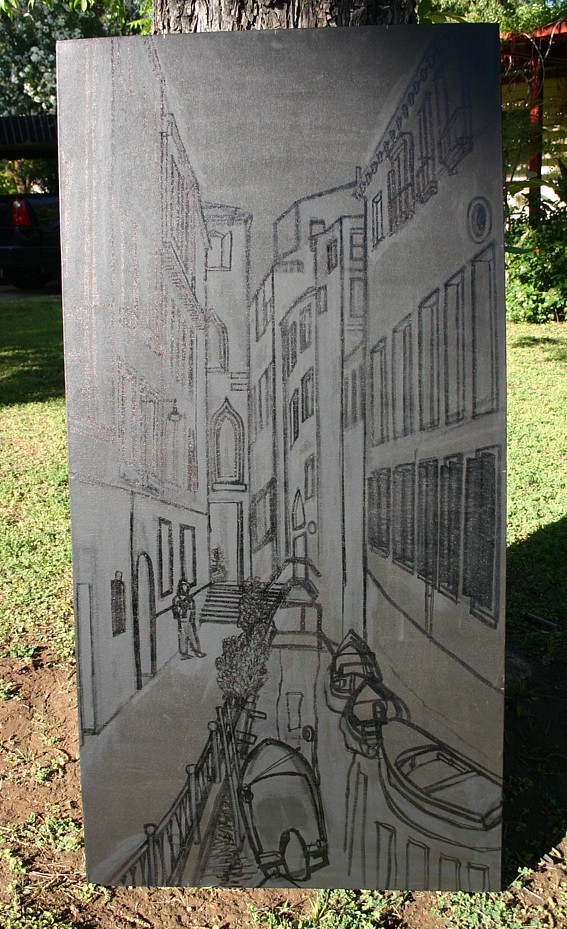 Underdrawing and reference picture for new Venice painting, 24 x 48 inches, black marker on black paint on canvas. I thought I was going to have no end of trouble with those balconies on the upper right but they don't look half bad in this picture. Go me!
I don't remember where it was in Venice but you can see it's a narrower canal, residential, no gondolas. The gondolas are all fine but they're about the tourists. I liked seeing the real boats the people who live there use every day. This is the first painting from Venice.
New cityscape–Rome
Latest cityscapes, nearly done: acrylic, mixed media and collage on panel. They are 26 x 36 and 36 x 28, and about an inch and a half thick. Images are drawn with marker from my own photos. Collage is clippings from The New York Times, various Italian newspapers, and other miscellaneous publications that tickle my fancy (and have the right kind of paper).